Frequently Asked Questions
How do Innovators West dampers work?
The Innovators West dampers are a friction style damper. Inside the damper is a wet friction clutch pack assembly. Spring Loaded inertia rings work in conjunction with clutches to provide the dampening action. There is a small amount of fluid inside that acts as a lubricant as well as dissipates heat. The free floating clutch pack design allows for a broad dampening range in a small package.
My application is not shown, can you build a damper/balancer for it?
Unfortunately at this time we are not building custom products due to a backlog on making production parts. We are hopeful that we can add additional staff and machines to reduce that backlog and to be able to make custom parts in the future.
Is my damper SFI approved?
All Innovators West dampers exceed the SFI 18.1 standards. A SFI sticker is placed on the damper as well as the SFI number is stamped into the back of the damper case.
Are Innovators West dampers heavy?
No, they are as light or lighter than OEM to reduce rotation weight.
How are the dampers degreed?
Most dampers are marked every 5 degrees for 360 degrees and marked every 2 degrees from 30 degrees to 50 degrees. Serpentine dampers such as the Ford Mod Motor and GM LS dampers are not generally marked as the timing is computer controlled.
Do we offer dampers for circle track cars?
Yes, and we also offer dampers for street use, drag racing, marine applications, and off-road use as well.
What about hubs with dual keys for supercharged applications ?
Yes, all dampers have a industry standard dual keyway option available. The double keyway option requires that the factory or aftermarket crankshaft be removed from the engine and a second keyway cut into the snout of the crankshaft. DO NOT run a double keyed damper on a crankshaft without the double keys. Failure to the damper hub can happen without the supporting key in the broached keyway slot. The dual keyway option is for Supercharged or Extreme Duty Applications (typically over 750 rwhp). Without the double key modification your crankshaft in these high horsepower applications can lead to the failure of the damper hub and/or the single keyway which results in damage to the damper and the crankshaft snout.
When should my damper be serviced?
For street and street/strip engines making under 750hp we recommend the damper be sent in for service every 6-7 years. For race engines or engines making over 750hp we recommend the dampers be sent in for service ever 1-2 years. We also recommend sending the damper in for service if your engine should experience any catastrophic damage that would send a large shock load through the damper (such as a broken rod or crank). The standard service fee is $95 plus return shipping charges. When shipping your damper in for service, please fill out and include our RA form with your shipment.
The standard service includes complete internal and external inspection, new SFI decal (if needed) and repolish of the outside of the damper. The internals of the damper are freshened and resealed. Any other repairs such as thread repairs or hard part replacement is additional and an estimate will be provided.
Can I service my damper myself?
No, since the parts of the damper are manufactured in house and the fluid can not be bought off the shelf, we ask that the dampers be sent in to allow us to properly service the damper and inspect for any problems. When shipping your damper in for service, please fill out and include our RA form with your shipment.
Should I lubricate the crankshaft snout before installation?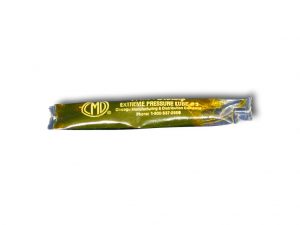 Yes! Failure to lube the crankshaft snout during installation will likely cause galling on the snout and damper hub. It will also likely make it very difficult to get the damper fully seated, and if you do get it on, you may not be able to get if off easily.
We highly recommend using CMD Extreme Pressure Lube as sold in our store for this purpose.
Do I need to use a harmonic damper installer tool?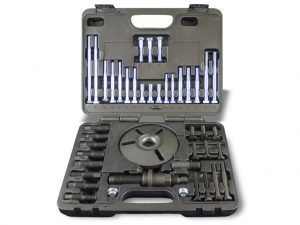 Yes, we recommend that a damper installer tool be used to install any harmonic damper. This tool is available at most auto parts stores and may also be available for rent at the same auto parts stores.
Innovators West also offers a great working Harmonic Damper Puller/Installer Tool, along with various specialty crankshaft adapters needed for late model engines in our store.